The #perfect pellet
DESIDRO® Technology proposes a unique innovation in the sector of molluscicides leading to inimitable product performances.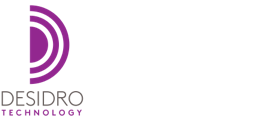 The ADAMA Group Research and Development department has improved the production process using Desidro® Technology: which relates to technological process evolution in terms of production improvement which translates into a product of excellent quality.
The use of microwaves in a production process enables the elimination of water molecules contained in the extruded product homogenously, starting from the centre of the pellet, thus shortening the post-extrusion drying times and guaranteeing full retention of the product's consistency characteristics. After passing through microwaves, the product is subjected to a further step at controlled temperature and ventilation where the physical reaction of the composite guarantees a total closure of the pores of each single pellet.
Low temperature, kept constant throughout the whole production process, ensures perfect conservation of the effectiveness of the active ingredient which, by its nature, is extremely sensitive to temperature leaps. In this way, the quality of the pellet is further underlined by the excellent results in terms of sturdiness, both mechanical and climatic, demonstrating unaltered effectiveness even in situations of extreme damp or significant temperature leaps.
Once more the level of competence and the exclusive technological processes, consolidate the market leading position of the ADAMA Group, including in the Home & Garden sector.
ADAMA H&G is a brand that looks after our fourlegged friends: we always remind our customers to take great care to protect pets from the dangers that might derive from the unguarded presence of chemical products developed for controlling parasitic infestations.
Once the product has been applied, the packages must be properly closed and well protected from any possible ease of access.