Production
The manufacturing processes are made with new high technology machinery, the productionis planned by the use of an MRP II software and scheduled in order to optimize all processes and resources in full respect of delivery terms.
All the production lines conform to the safety specifications requested by the new EEC regulations and the whole staff is constantly trained on safety subjects. Waste disposal is effected through authorized concern of proven liability.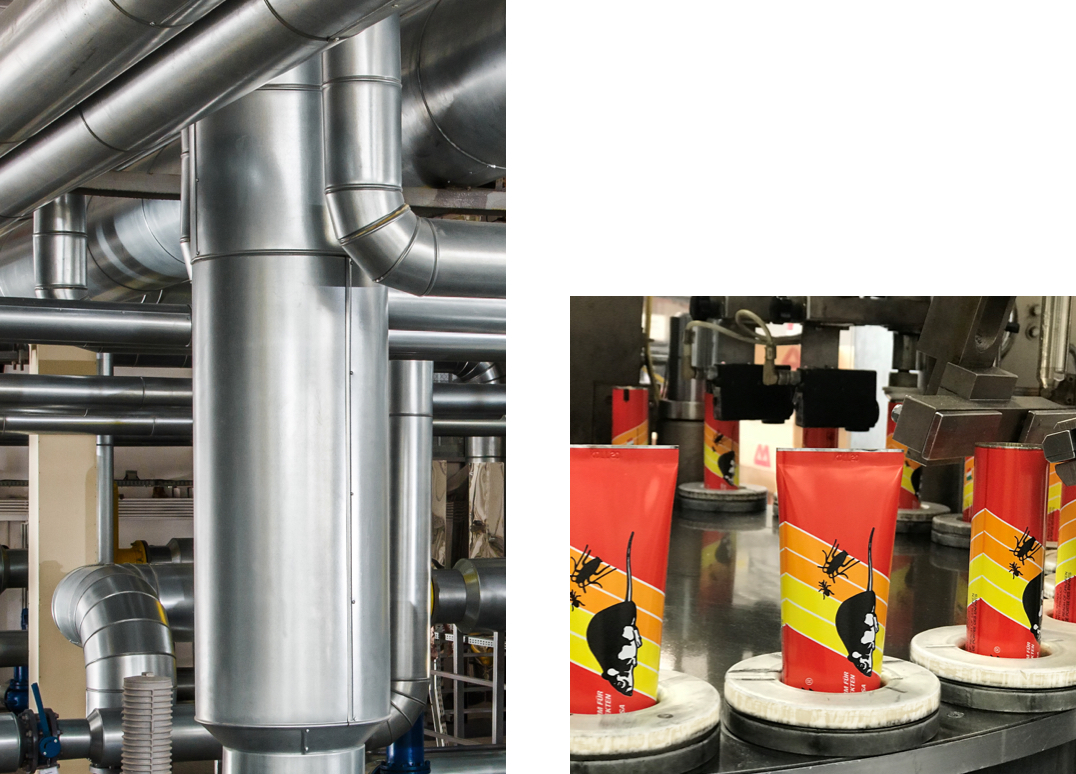 Lab
Kollant lab is equipped with modern instruments for chemical-physical analysis. The daily collaboration with the R&D ADAMA Centres is the pillar for Kollant development activities.
All the research and development activity is focused on new products and solutions to better meet the continuous evolution of the market's needs.
Quality
Kollant's daily focus is the fulfillment of Customers requirements.
The Quality Certifications ISO 9001:2015, 14001:2015 and 45000:2018 attested by SQS are the first value for a long term trust based relationship with the Customer. The QUALITY of product and services is
continuously monitored by raw material analysis ad by manufacturing process kpi.